AXi
HIGH PERFORMANCE AXI ELECTRIC MOTORS HAVE BEEN PRODUCED BY MODELMOTORS LTD. SINCE 2001.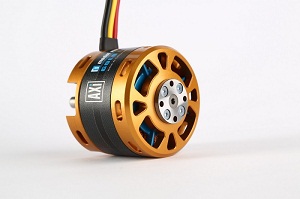 Our company has specialised in the development and production of electric motors for use in models of all types. The first AXI motor, the AXI 2820/10 was designed in 2001, and uses the concept of a brushless motor with an outer rotating case called an outrunner. Production of the AXI 2820/10 started in the Autumn of 2001 and the 2820/10 quickly became a world wide best seller that was synonymous with high performance. As a result of our experience with AXI outrunner motors our company has developed an extensive range of excellent AXI motors for use in model aeroplanes, helicopters, and boats.
We develope and produce also AXI motors for various industry applications. For example for special agricultural tools, rescue tools etc.
AXI motors are produced to the very highest standards using the very latest materials as they become available and AXI motors are continually being improved as the result of our considerable experience with these motors. Among the main benefits of AXI outrunner motors is the very high efficiency through a wide range of loads resulting in longer flight times. AXI motors with a rotating case have high torque characteristics and the ability to turn large diameter and high pitch propellers with high efficiency on direct drive. AXI outrunners can operate at higher current levels and offer a very good weight/power ratio.
AXI motors with their high quality of manufacturing, reliability and high technical specification are the best available on the market.
Demand genuine original AXI motors!
Refine Search